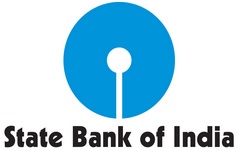 SBI Singapore
SBI Singapore

SBI Singapore (State Bank of India Singapore) is a foreign bank within Singapore that started operations in 1977. It is a subsidiary of the State Bank of India, India's largest commercial bank that is government owned and that was founded in 1806. Within Singapore, SBI Singapore has 7 bank branches, 24 ATMs and access through another 130 ATMs through the ATM5 network. It offers individual personal banking, corporate banking and NRI banking services (NRE / FCNB/ NRO Accounts) .
SBI Singapore offers loan, insurance, investment, remittance and deposit interest bearing products. These deposit products include but not limited to a term deposit account, basic savings account, basic bank account, kids savings account, checking account, recurring deposit account, foreign currency term deposit, foreign currency current account and foreign currency account.
Please note that some Singapore dollar deposits may be insured by the Singapore Deposit Insurance Corporation up to a set limit. Please visit the SBI website for the deposit accounts that may be eligible for deposit insurance coverage.
You can contact their general banking enquiries telephone line on or 1800-724 7464 (SBISING) or (65) 6228 1116
Source: http://www.sbising.com
SBI Singapore Services
Personal Banking
Bank Accounts
Deposits/Investments
Loans Insurance
Global Remittances
Individual Investments
Basic Savings Account
Term Deposit Account
High Interest Savings Account
Recurring Deposit
Unit Trust Funds